In the global options you define a set of fields (the same way you do when you configure options for an specific product) and a criteria (like products that belong to a category, have a tag or an specific attribute). All the fields that match that criteria will have the options that you configure.
To create global product options do the following:
1.- Click in Global product options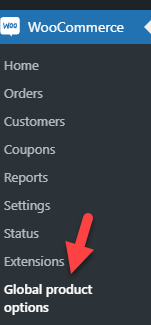 2.- Click ...
Continue Reading →