You can add additional fees to the cart when a product met a condition, for example, you could add an additional shipping fee when a product with certain characteristics is purchased.
To create a fee do the following:
1.- Go to settings/additional fees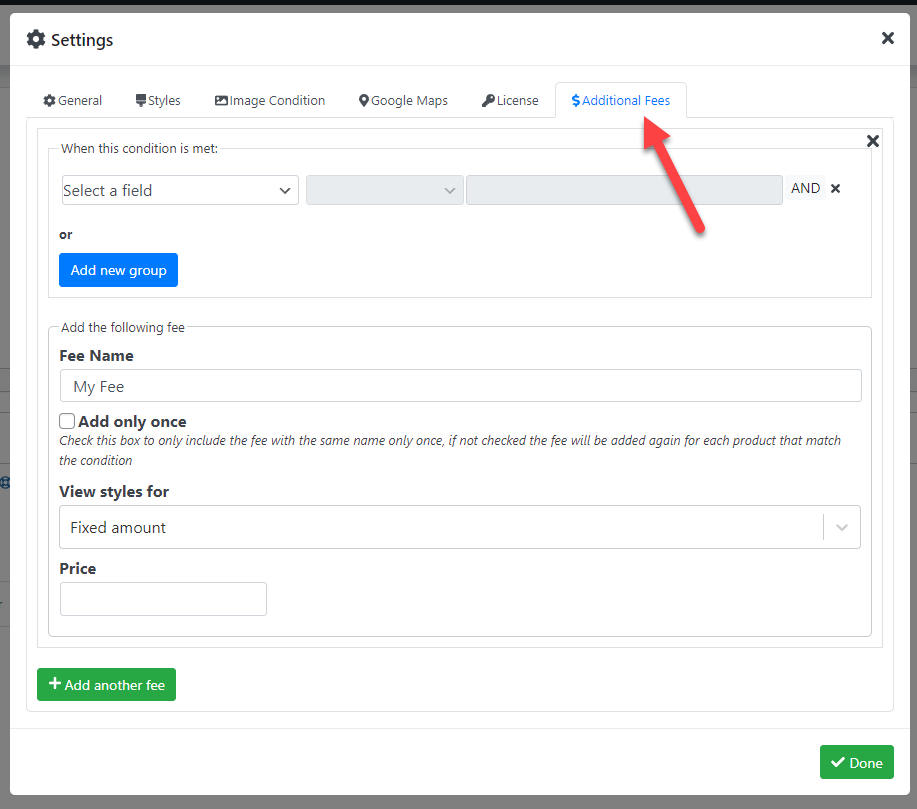 2.- Add the condition that will trigger this fee, in the example bellow the fee will be included when the weight of the product is bigger than 70kg

3.- Configure the fee name, this fee will be shown in the cart and checkout page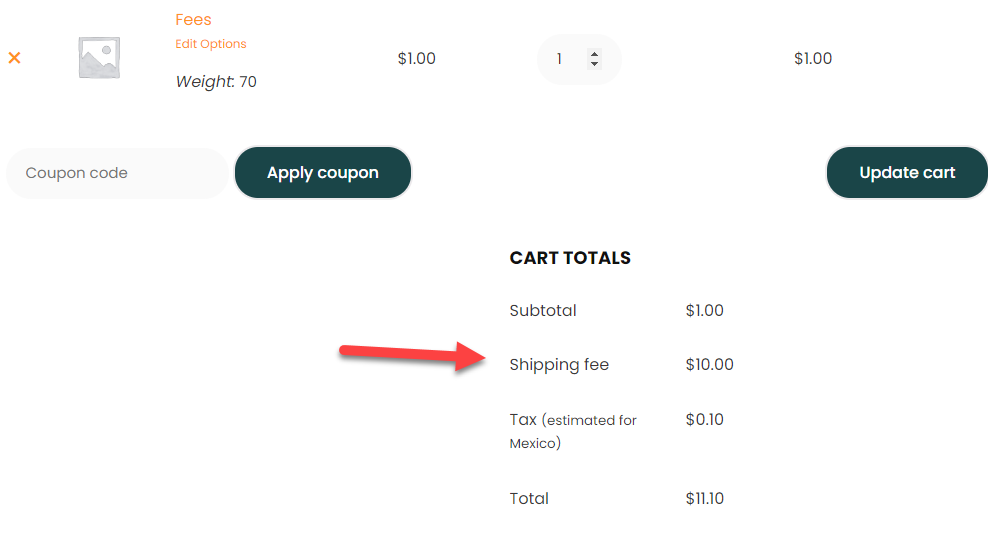 4.- Configure the additional fee settings:
Add only once: When this box is checked the fee will be added only once even if multiple products with the same fee were added to the cart
Fee Type: there are two types
Percentage of product price: The fee price will be based on the product price
Fixed Amount: The fee will be a fixed amount
Percentage/Price: Define the percentage (in case of a percentage of product fee type) or price (in case of a fixed amount fee type).
And that's it! now the fee will be automatically added according to your configuration.