Repeater
Add a repeater field to the product. Repeaters fields can hold a subset of fields inside them and these fields are repeated when the user click the "+" button.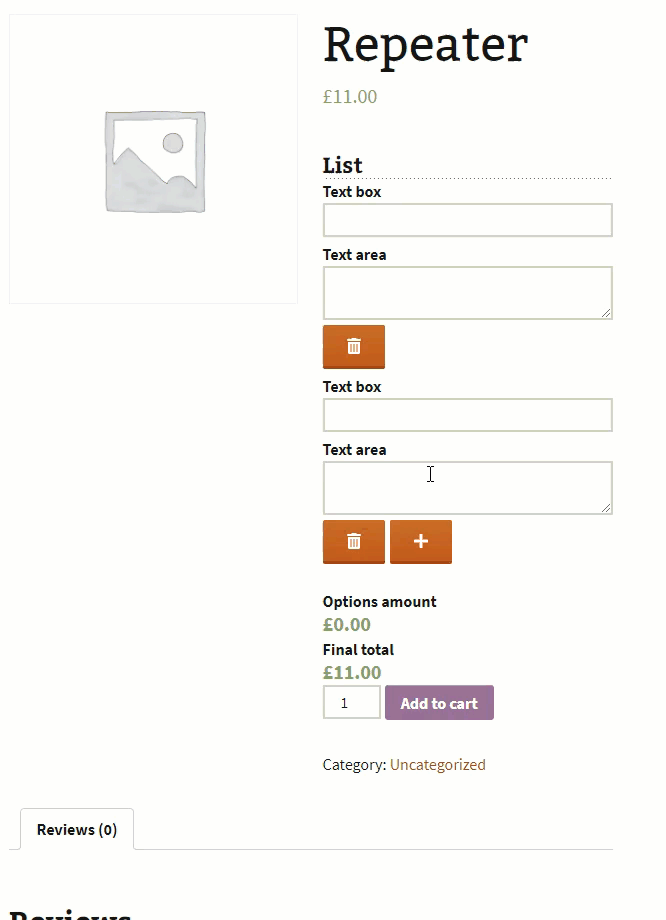 Add Field
Add a new field inside the repeater. you can edit the field individually
Settings

General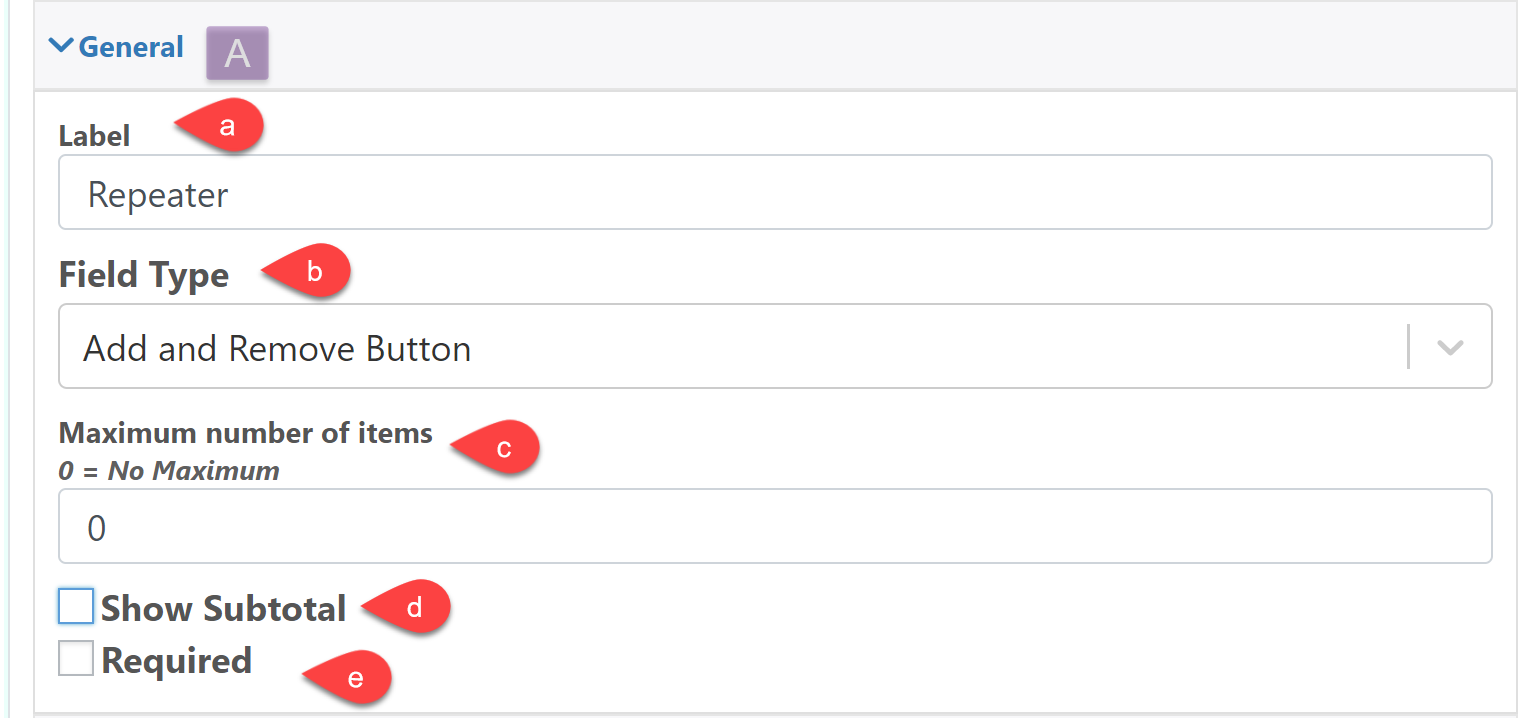 Label: Label of the repeater
Field Type
Defines how the repeater behave, currently there are two behaviors
Add or remove button
This behavior will add "Add" and "Remove" buttons so the users can add or remove items at will
You can also set a maximum number of items, the user won't be able to add more than the selected maximun number.

Repeat it a defined number of times
In this behavior you will define how many times a field will be repeated directly in the designer. The add and remove buttons that are added in the previous behavior won't be added when you use this one.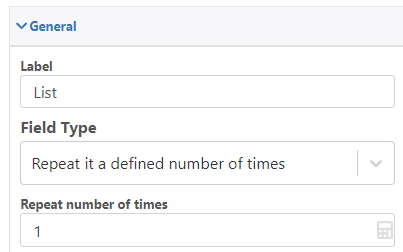 Show Subtotal: Show a subtotal in the repeater

Required: Make the repeater field required. Required fields should at least have one non empty item.
Pricing

Pricing type: Show the type of price the repeater is going to use
Advanced

Conditions

Enable Show/Hide Conditions

Enable Custom Validations (Full Version Only)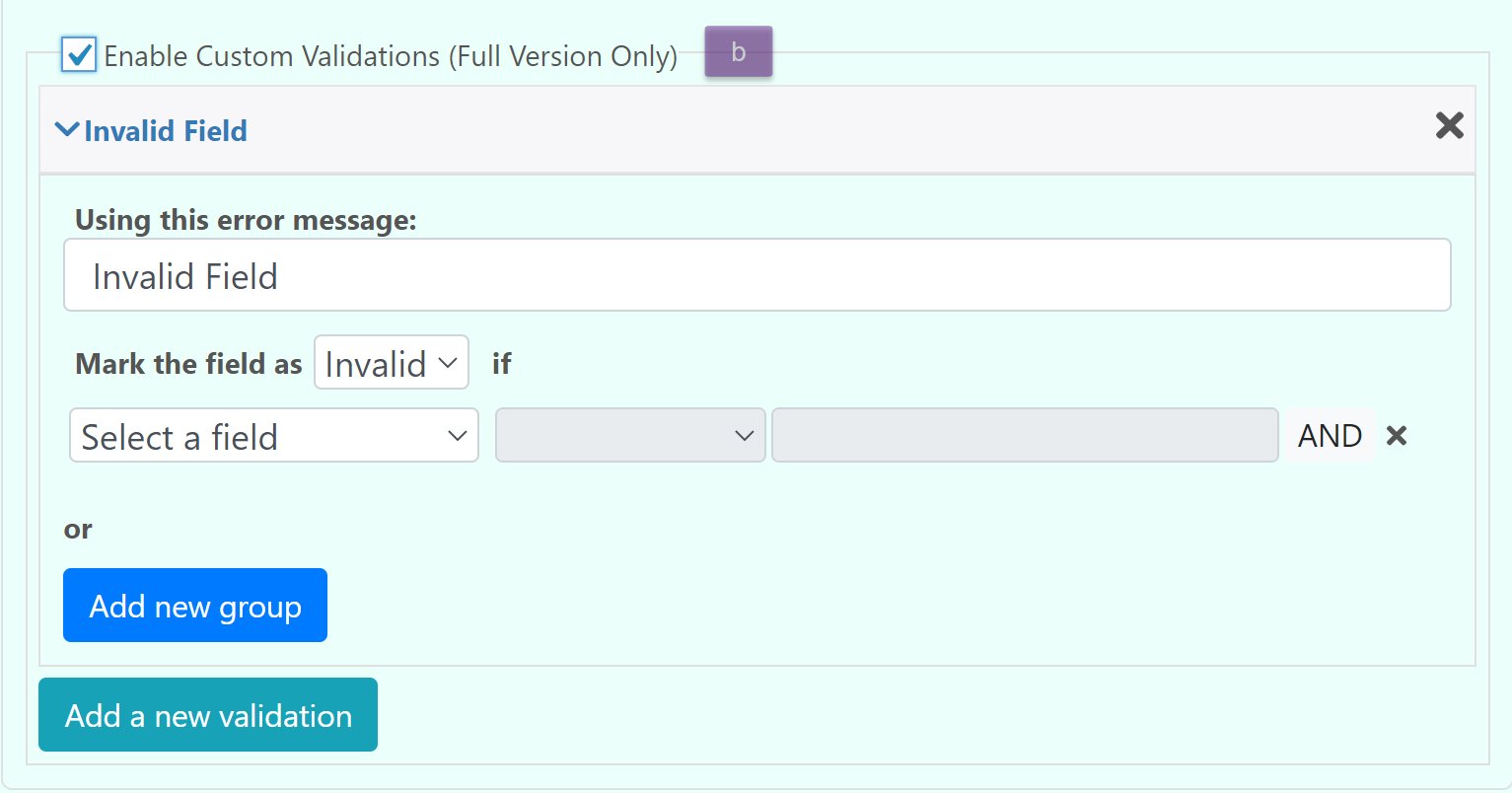 Styles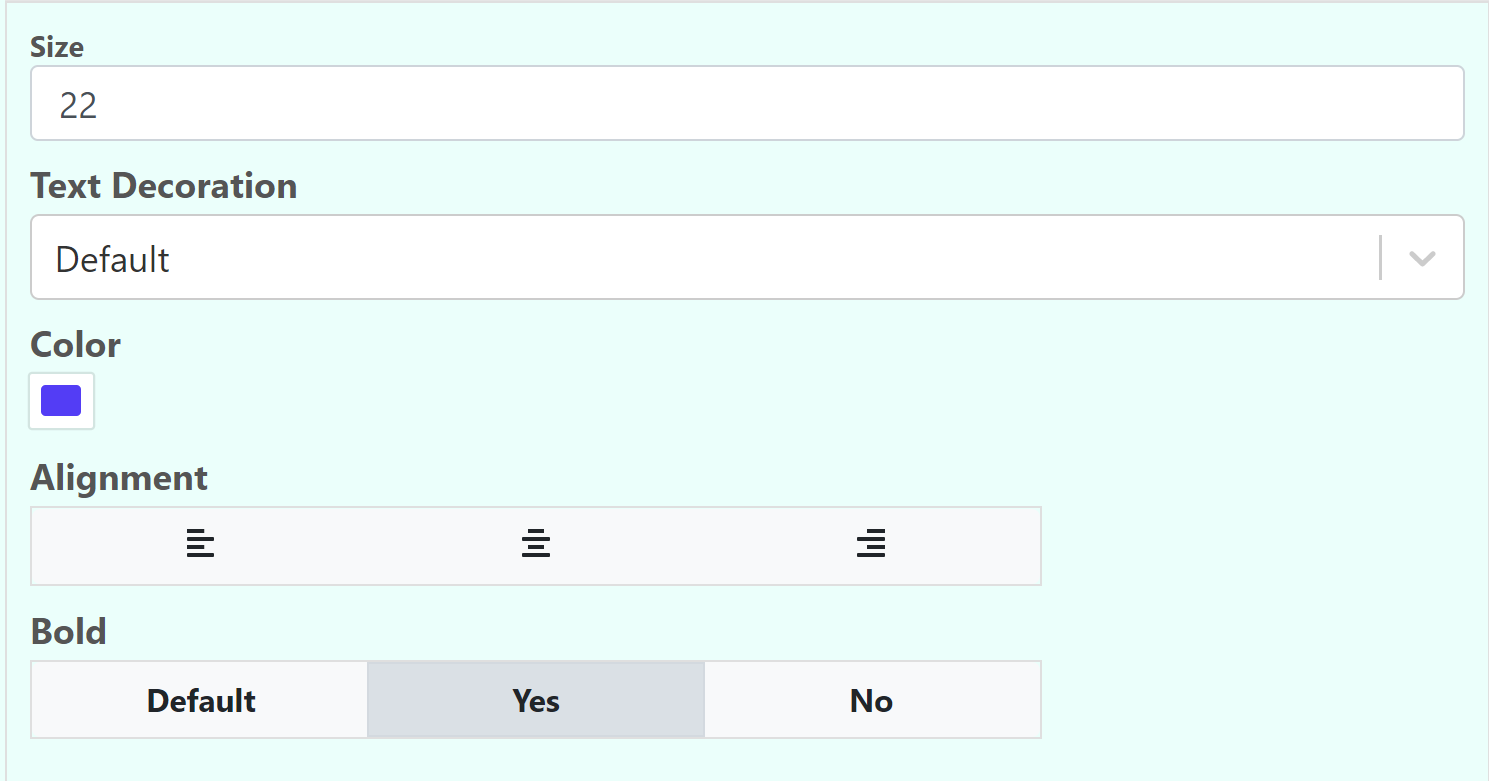 Custom Actions